Product information "Multifrequency Zapper Diamond Shield IE"
You will receive a free frequency chipcard of your choice, which you can select above (below the price).
State-of-the-art zapping

The page Rife machine Diamond Shield tells you all about the revolutionary innovations of the Diamond Shield Zappers, which are also Rife machines. There you will also find interesting videos. General information about parasite zappers can be found on the page Parasite zapper.
The zapper Diamond Shield IE with grounding is the standard model of the Diamond Shield family. Here you benefit from the latest discoveries in frequency therapy: many parameters of zapping are now finely tuned to each other:
Wobbling the frequency ranges of Hulda Clark
Relief through earthing and pulse discharge
Current and voltage
Use of all Rife frequencies
Microcurrents below 1 Volt
Request our customers' testimonials free of charge by email! We also have frequency chipcards and accessories for the Diamond Shield Zapper.
(You will get to the page Rife machine Diamond Shield)
Rent instead of buy
For 49,- € per month you can also rent the Diamond Shield IE (up to 2 months). Chipcards cost 5,- € per month and piece (up to 5). The rental fee is fully deducted at the time of purchase. Please note: you only get a free chipcard if you buy immediately, not if you buy after rent.
We charge a deposit of 250,- €, which we will repay you with the purchase - or which you will get back with the return of the faultless device. If you want to rent the device, please send us your order by email. We will reply with the invoice for payment in advance (bank transfer or PayPal).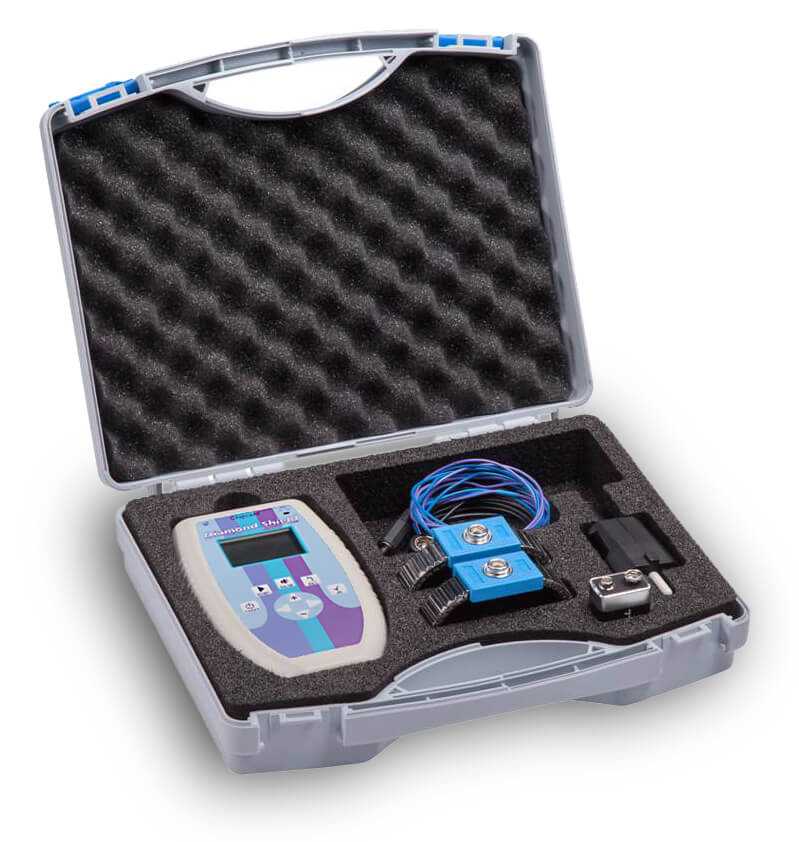 Zapper Diamond Shield IE in sturdy protective case
1 frequency chipcard of your choice - you can select it on the top right (below the price)
illuminated display, contrast adjustable, beep can be switched off
cable (suitable for all accessories of Diamond Shield and BW21 Zappers)
earthing cable
socket tester
2 flexible metal wrist cuffs (almost nickel-free, not suitable for nickel allergic persons)
2 large adhesive electrodes for EMS (electrical muscle stimulation)
battery 9 Volt
Technical instructions, see Manual Diamond Shield german-english
detailed list of frequency programs
the ebook-Jutta-Mauermann-Frequency-therapy by Dr. med. Jutta Mauermann
Write a review
Evaluations will be activated after verification.
Customer reviews for "Multifrequency Zapper Diamond Shield IE"
From:
Rachel Walmsley
On:
6 Feb 2021
What a wonderful machine this is. I use it every day.
I have been using the Diamond Shield Zapper for 4 years now. Using the chipcards keeps me healthy. I use some programmes daily or weekly and others when I need them. My body feels cleaner, healthier and various chronic, debilitating conditions have been resolved. Well worth the investment.
From:
Jane E.
On:
2 Nov 2020
Excellent product
This device really helps! I finally got rid of my chronic hay fever.